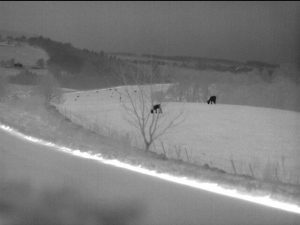 New toys arrived this week, which meant Christmas came early.  We've invested in some new thermal imaging equipment for undertaking deer surveys in certain habitat types.
The Guide 517 IV Pro arrived with a wide angle lens and 80mm detachable lens – extremely powerful piece of kit that can detect heat up to 2km away, and record stunning high-resolution video along with sound files etc.  We've been trialing it extensively and are already talking to several clients about using it as part of the work packages we are delivering for them.
More news in due course.