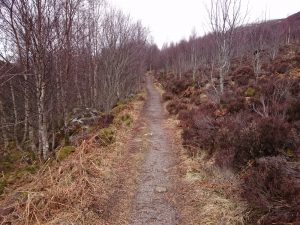 Yet another visit to an old site, this time to Creag Meagaidh NNR funded and run by SNH where I did my BSc dissertation in 1995.
My project looked at the pros and cons of regenerating native woodland at landscape scale using fences or culling, which even 25 years later is a hot topic with the current debate on deer management being overseen by the ECCLR at present.
Fair to say the culling approach has been pretty successful at the site, with a good area of new woodland well established now, albeit the opportunity cost of this approach would cause most owners a pretty big problem.