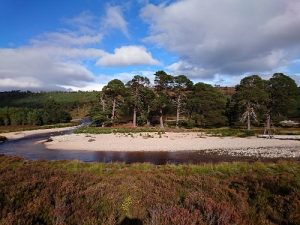 Happened to pass through the low ground of Mar Lodge Estate recently, for the first time in a good while, and was interested to see the spatial distribution of the Scot's pine (Pinus sylvestris) regeneration present.  Some areas looking really dynamic and benefiting from a reduced density of Red deer (Cervus elaphus), whereas many parts still appear more or less devoid of new trees – and so, in my mind anyway, the same old forlorn landscape remains, as I remember from when I first started coming here 30 years ago.  I'll be fascinated to compare Mar Lodge with Glen Feshie, owned and managed by Wildland Ltd, which we are visiting as part of a professional study tour next week with SCL staff.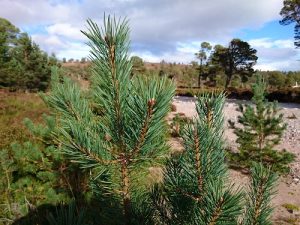 Irrespective, the images posted here do show a lovely successful little area on the road into Bob Scott's bothy near Derry Lodge, that gladdened the heart, where the pine has colonised the river bank really well – appears that the bank will benefit hugely from this over the coming years, in geomorphological terms, and that in turn the downstream fisheries should also benefit…
Came across this article recently talking about montane scrub regen' on the Mar Lodge site, which seems to be pretty positive – they seemed to be looking at a different area of the site.
https://treesforlife.org.uk/tree-regeneration-at-the-mar-lodge-estate/