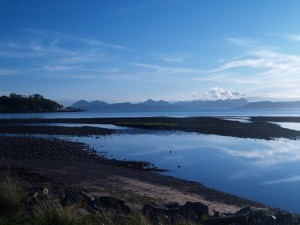 Over the past couple of years we've been working closely with Carron Tobin of Rural Dimensions in the Monadhliath producing a major Strategic Deer Management Plan for the DMG. It's been a pleasure partnering with Carron who has a wide range of expertise in rural affairs, including communities and tourism as well as facilitation and consultation.
We're now just starting on a brand new project together, producing an estate development plan for the Applecross Trust.  The Trust's objectives are (i) to develop, support and manage an ecologically and economically sustainable Estate and community and (ii) to preserve the wilderness character of the area.
This is a very exciting project to be jointly involved in for many reasons.  Applecross Estate is such an interesting and extensive piece of land, and the Peninsula has such a vibrant and active rural community.  Also, many important legal and policy changes are taking place just now such as the introduction of Land Reform and the Community Empowerment Act.
It will be a fascinating challenge consulting on and then drafting a plan to deliver sustainable development in the area – we very much look forward to working with Carron, and with the estate and community over the coming months on the project!
PS Thanks to Archie the estate manager for the beautiful image…